You must allow cookies and JavaScript for a proper shopping experience.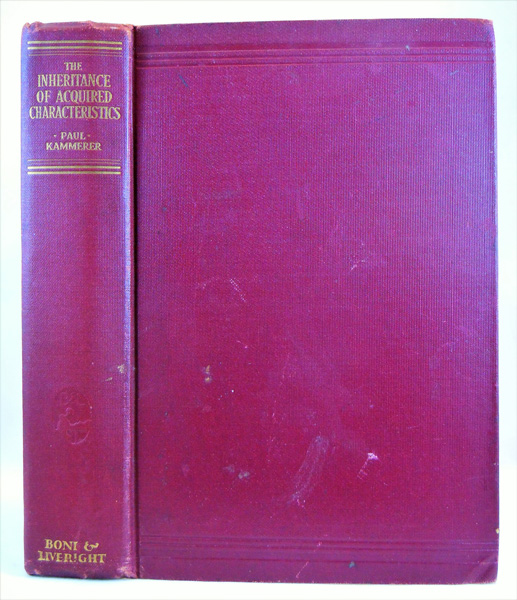 Price: $90.00
Publisher: New York, Boni and Liveright : 1924
Seller ID: 228
---
1924 FIRST ENGLISH EDITION ACCOUNT OF EXPERIMENTS IN EPIGENETICS BY PAUL KAMMERER, 'ENIGMATIC AND TRAGIC FIGURE IN THE HISTORY OF BIOLOGY. The Inheritance of Acquired Characteristics: 8 3/4 inches tall hardcover, original red blindstamped cloth binding, gilt title to spine, deckled edges. 414 pages, 43 illustrations, including color and folding plates. DEDICATION: 'To Dr. Ernest W. MacBride, D.Sc., LL.D., F.R.S. Professor, Imperial College of Science and Technology, London; the Highly Meritorious Disciple of the Doctrine that Acquired Characteristics are hereditary , and an Indefatigable Champ...
View More...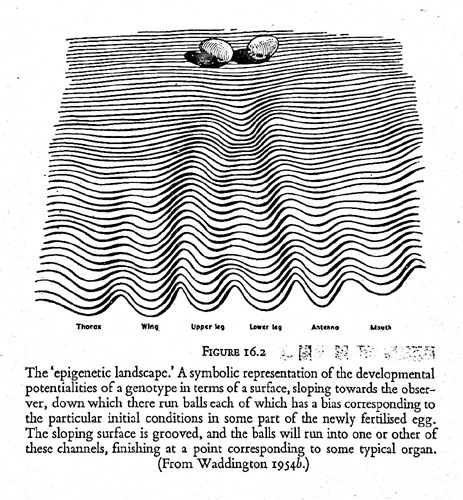 Price: $35.00
Publisher: London, George Allen & Unwin Ltd : 1956
Seller ID: 788
---
ILLUSTRATED MONOGRAPH ON EMBRYOLOGY BY CONRAD WADDINGTON, THE ORIGINATOR OF THE TERM EPIGENETICS--BEFORE THE DISCOVERY OF DNA. 9 1/4 inches tall hardcover, publisher's blue cloth binding, cover blindstamped, gilt title to spine, physician bookplate to front paste-down, x, 510 pp, 186 figures, no dust jacket, very good. CONRAD HAL WADDINGTON (1905 - 1975) was a British developmental biologist, paleontologist, geneticist, embryologist and philosopher who laid the foundations for systems biology, epigenetics, and evolutionary developmental biology. He took up a Lecturership in Zoology and was a F...
View More...