You must allow cookies and JavaScript for a proper shopping experience.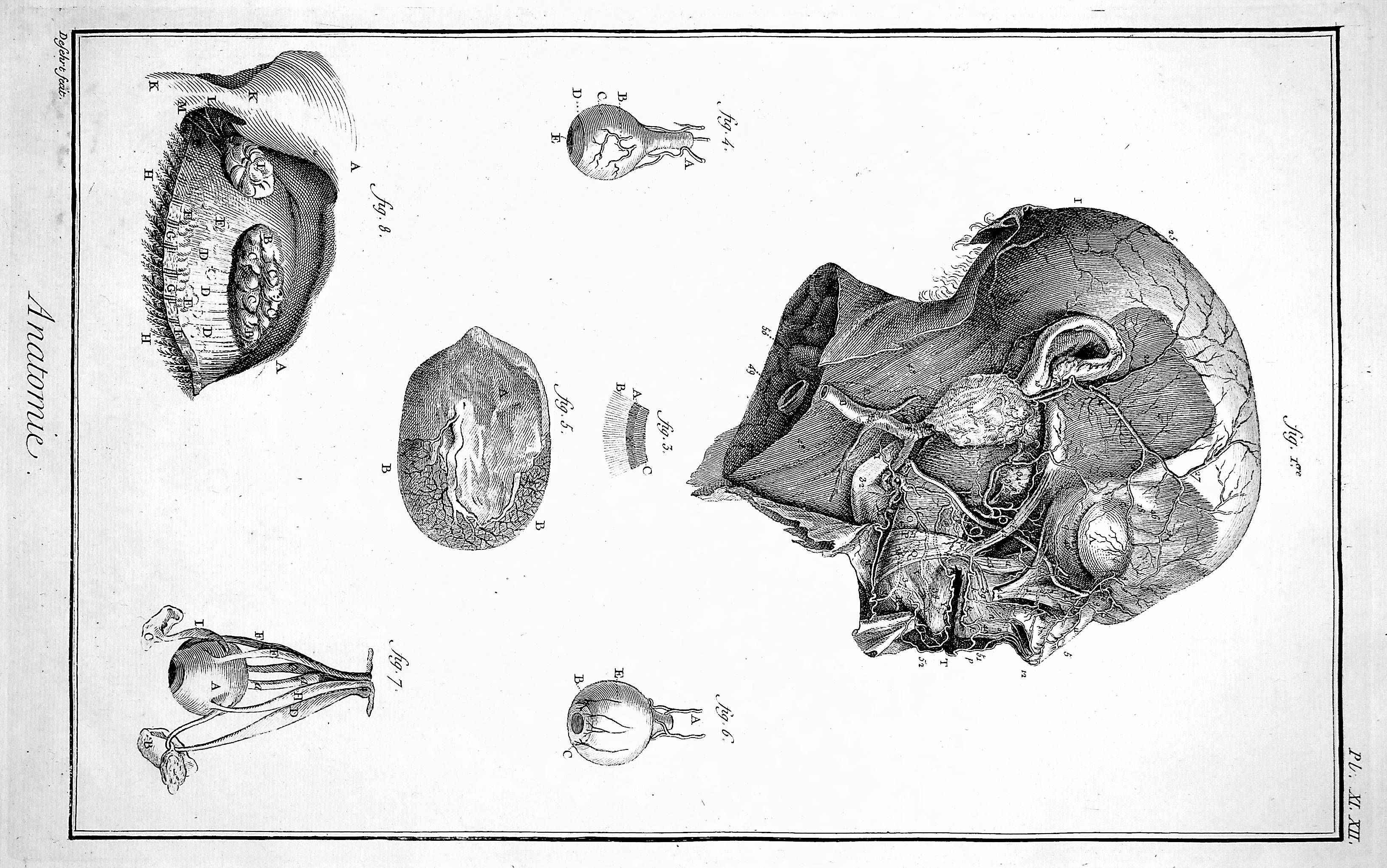 Price: $150.00
Publisher: Paris, Briasson : 1762
Seller ID: 987
---
1762 TWO LARGE ANATOMIC ENGRAVINGS FROM FIRST EDITION OF DIDEROT'S ENCYCLOPEDIE - THE ARTERIES OF THE FACE. Two original copper plate engravings on heavy paper, 9 1/4 x 15 1/4 inches (8 3/4 x 13 3/4 inches platemark), light old water stain corner of each plate, not affecting image, both very good condition, in custom archival mylar cover; TOGETHER WITH photocopy of letterpress descriptive text (French language) pertaining to the engravings (letters on the anatomical figures are identified in the text). INTRODUCTION TO THE PLATES FOR ANATOMIE: Anatomy, that part of physics that provides knowled...
View More...

Price: $150.00
Publisher: New York, J. Wiley : 1860
Seller ID: 101
---
RARE 1860 PRE-CIVIL WAR MANUAL OF THERAPEUTICS BY HORACE GREEN, NOTED PIONEER OF AMERICAN OTOLARYNGOLOGY. 9 1/2 inches tall hardcover, xvi, 214 pages, original green cloth binding with border design on covers. Spine darkened, scattered light foxing to text, otherwise unmarked and very good. CONTENTS: Narcotics and sedatives; Tonics and stimulants; Excitants and alternatives; Cathartics and laxatives; Emetics and expectorants; Astringents; Diaphoretics; Diuretics; Antispasmodics; Anthelmintics; Emmenagogues; Gargles and lotions; Antacids and antilithics; Derivatives or counter-irritants, ointme...
View More...