You must allow cookies and JavaScript for a proper shopping experience.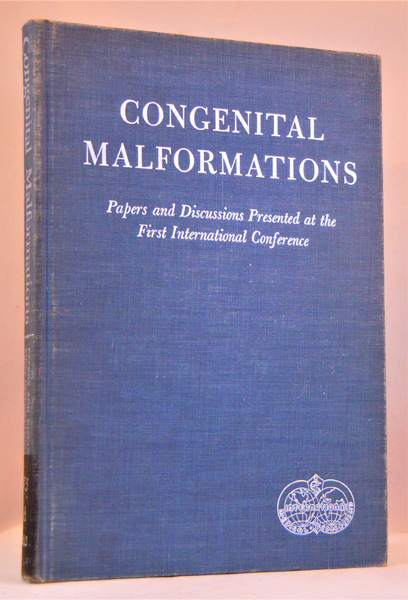 Price: $15.00
Publisher: Philadelphia, J.B. Lippincott Co. : 1961
Seller ID: 739
---
1960 PROCEEDINGS OF FIRST INTERNAITONAL CONFERENCE ON CONGENITAL MALFORMATIONS--SUCCESSOR TO CONFERENCES ON POLIOMYELITIS. 10 inches tall hardcover, charcoal cloth binding, gilt title to cover and spine, institutional bookplate to front paste-down, embossed institutional library seal to title page, xiv, 314 pp, illustrations, library card pocket back paste-down, library call numbers bottom of spine, wear to edges, good+. FROM FOREWORD BY MORRIS FISHBEIN, M.D.: The Proceedings of the First International Conference on Congenital Malformations are offered to carry forward the tradition of scienti...
View More...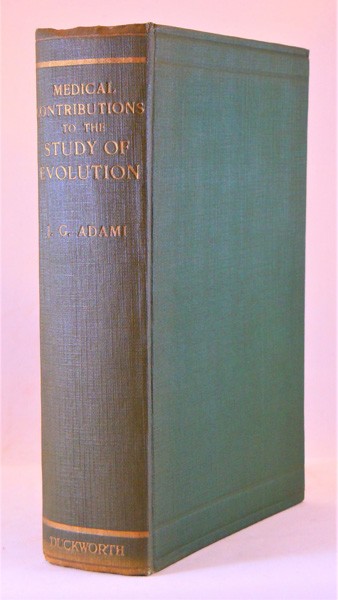 Price: $75.00
Publisher: London, Duckworth and Co. : 1918
Seller ID: 465
---
1918 MONOGRAPH BY EMINENT BRITISH PATHOLOGIST REVEALING THAT ADAPTATION IN DISEASE CAN ELUCIDATE THE STUDY OF EVOLUTION. 9 inches tall hardcover, publisher's green cloth binding, gilt title to spine, i-xviii, 372 pp, 7 plates, 20 figures in text. Light sunning of spine, light browning to margins of pages, binding tight, pages unmarked, very good (no dust jacket), in custom archival mylar cover. CONTENTS. Part I. Adaptation and Disease: The contribution of medical research to the study of evolution (being the Croonian lectures delivered to the Royal College of Physicians, London, June 1917). In...
View More...